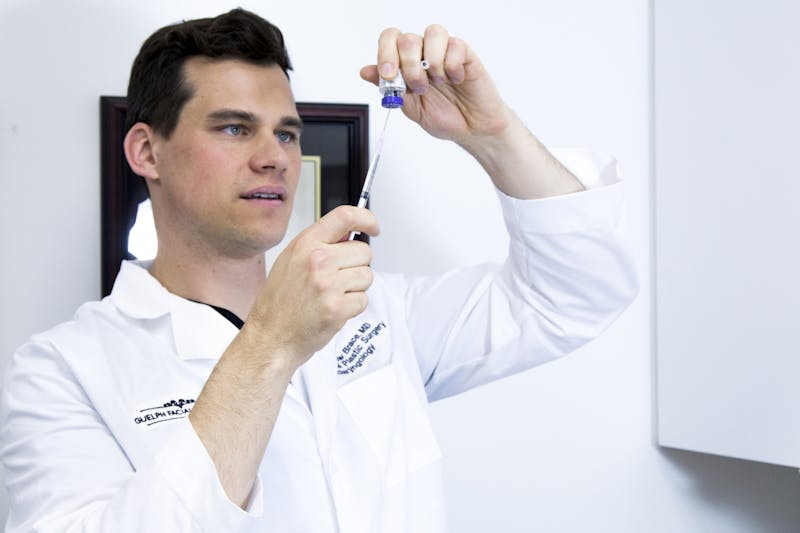 Before it became known as the wrinkle-smoothing treatment Botulinum Toxin (more commonly known as Botox) had a long and complicated history. Seven million Botox injections administered in 2017 alone—but how did the phenomenon begin?
To best understand the journey of this neurotoxic protein, we must look at its timeline:
1822
Botulinum Toxin was first described as "sausage poison" or "fatty poison" by German physician and poet Dr. Justinus Kerner, due to its association with badly prepared or handled meat products. In studies published that year, Dr. Kerner reported the toxin could interrupt motor signal transmission in the peripheral and autonomic system and also that Botulinum Toxin could be lethal in small doses.
1928
In the coming decades, the United States would try to weaponize this toxin for use in both World War I and World War II. However, in 1928, two scientists names P. Tessmer Snipe and Hermann Sommer purified the toxin, thus creating a safe substance that could be used for therapeutic purposes.
1949
This year British physiologist and pharmacologist Arnold Burgen would find that botulinum toxin could block neuromuscular transmission.
1968
In 1968, ophthalmologist Alan Scott and Edward Schantz began developing standardized medical injections using botulinum toxin type-A, which he eventually used in experiments on monkeys.
1980
By this time Dr. Scott started using the refined toxin to treat two eye conditions: strabismus (aka crossed eyes) and blepharospasm (extreme blinking). When injected into the stronger eye of his cross-eyed patients, the toxin creates a minor muscular paralysis, and the other eye became stronger. This was similar to how optometrists would use eye patches for patients suffering from lazy eyes—weakening one to increase the function of the other.
1989
BoNT-A (aka Botox) became FDA approved in 1989, initially for use on medical conditions like strabismus, blepharospasm and hemifacial spasms. This was also the year the cosmetic smoothing effect of Botox was first documented, by the Carruthers husband and wife team from Canada, BC. Kean Carruthers is an ophthalmologist and her husband Alistair is a dermatologist.
2002
Botox becomes approved by the FDA for cosmetic purposes. Since then it has also been passed for other uses such as excessive underarm sweating and achalasia (a spasm occurring in the esophagus).
2018
Nearly 200 years after its initial discovery, botulinum toxin is still very much in use. Thousands of expertly trained doctors around the world, Dr. Brace included, provide botulinum toxin injections to their patients on a weekly basis. Along with cosmetic reasons, Dr. Brace successfully treats those who suffer from migraines or excessive sweating with quality Botox injections.
Dr. Brace is a top cosmetic and reconstructive surgeon practicing in Guelph, Ontario. He trained extensively in and provided treatments with cosmetic and therapeutic Botox as well as hyaluronic acid facial fillers. Dr. Brace is well-known for his extreme dedication to providing his patients natural-looking results and encouraging educated decisions.
In his repertoire of cosmetic injectables, Dr. Brace works with two formulations of botulinum toxin: Botox and Dysport. Both of these Health Canada approved treatments can be used for a multitude of skin-smoothing purposes; crows feet, deep-set wrinkles, frown lines and laugh lines. They are equally effective for medical purposes such as excessive sweating, migraines, muscular disorders, and some bladder and bowel disorders. As one of the top surgeons in his field, Dr. Brace is well versed in all uses of botulinum toxin.
---
To learn more about Guelph Facial Plastics' Botulinum Toxin treatments, book your consultation with Dr. Brace today.