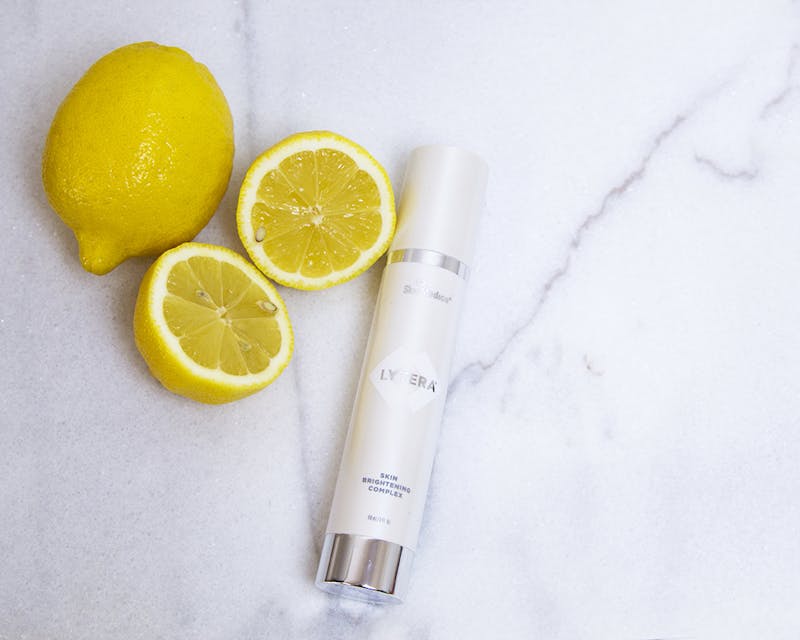 After a dry winter, many of us suffer with dull or discoloured skin. Brighten up your face this spring and tackle a variety of skin concerns with Lytera 2.0 Pigment Correcting Serum by SkinMedica.
What is Lytera 2.0?
Lytera 2.0 is a unique skin brightening product used to minimize dark spots, brighten dull skin and improve the skin's overall condition. Formulated by leading skincare brand, SkinMedica, this novel treatment is non-prescription, non-hydroquinone and clinically proven to reduce the size of skin discolorations.
How do I use Lytera 2.0?
Lytera 2.0 should be applied twice daily after cleansing and toning, but before the application of moisturizer or SPFs. Lytera 2.0 can be applied to any affected areas on the body, but shows best results when used on the face, neck and chest.
Do keep in mind that sunscreens must be worn during the use of this product. Allow three to five minutes for the Lytera 2.0 to set before applying any other products. While using Lytera 2.0 it's important to be cautious of direct sunlight. Unlike its original formula Lytera 2.0 is safe for women who are pregnant or breastfeeding as it is free from retinol.
How does Lytera 2.0 work?
Unlike other skin brightening products that can leave the skin dry, red or itchy, Lytera is formulated with a blend of gentle skin renewing and hydrating ingredients that leave the skin perfectly balanced. These include:
Tranexamic Acid helps correct the appearance of hyperpigmentation.
Phenylethyl Resorcinol helps support melanin balance to correct the appearance of hyperpigmentation.
Niacinamide & Tetrapeptide-30 helps prevent the appearance of new spots while visibly balancing the appearance of your skin tone
Marine Extract Blend helps to correct and prevent the appearance of hyperpigmentation while supporting a healthy skin barrier.
Phytic Acid promotes even-looking skin and enhances skin texture.
What results can I expect from Lytera 2.0?
In a clinical study 83 percent of subjects reported an improvement in their overall skin condition after 12 weeks of use, while 79 percent reported a noticeable improvement in the evenness of their skin tone in the same period of time. Improvements were seen as early as four weeks. For best results, we recommend avoiding sun exposure and applying an SPF 30 over the targeted areas daily.
---
To learn more about Lytera 2.0 and its positive impact on your skin, visit our clinic to speak to the Guelph Facial Plastics Team and shop the entire SkinMedica line.
---