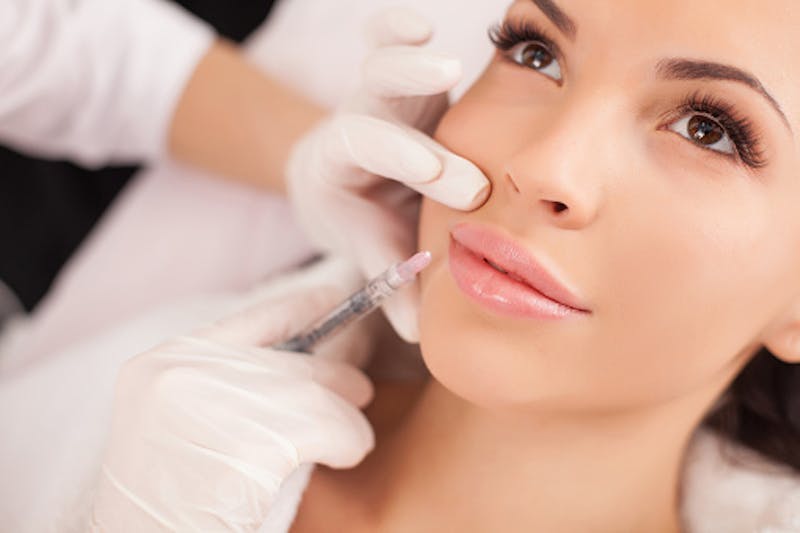 With all the holiday parties and festivities this time of year, we all want to look our best. At Guelph Facial Plastics, we offer safe and effective lash and lip enhancement treatments to help you achieve your desired look throughout the holiday season.
With the use of lightweight hyaluronic acid fillers, the lips can be naturally enhanced with little downtime. Restylane, Juvederm and Emervel injections are all performed by Dr. Matthew Brace himself to ensure patients receive the natural-looking results they desire. As hyaluronic acid is a substance naturally found in the human body, it causes less bruising compared to synthetic fillers. The effects of this lip enhancement are immediately noticeable and can last anywhere from six months to three years, depending on the chosen formula.
Lip Enhancement
In addition to the lips, the eyes are another prominent area of the face that can be naturally enhanced with the help of Guelph Facial Plastics. To boost the growth and quality of eyelashes, we carry the prescription strength eyelash growth treatment, Latisse. Initially developed to combat hypotrichosis (a condition that limits eyelash production), Latisse is an at-home product that is applied to the upper lashline each night before bed.
Eyelash Augmentation
Although increase in growth will happen gradually (noticeably fuller lashes visible by eight weeks), week 16 is when full results are seen. Using Latisse does require some patience, however the end results will leave you with longer, fuller, completely natural lashes. Unlike other methods of eyelash enhancement, like extensions or fake eyelashes, there is no need for constant upkeep and lash application. You can swim, sweat, and apply makeup to your eyes without worry.
---
Get naturally enhanced features this season, with the help of our expert team at Guelph Facial Plastics. Click here to book your free consultation today.
---