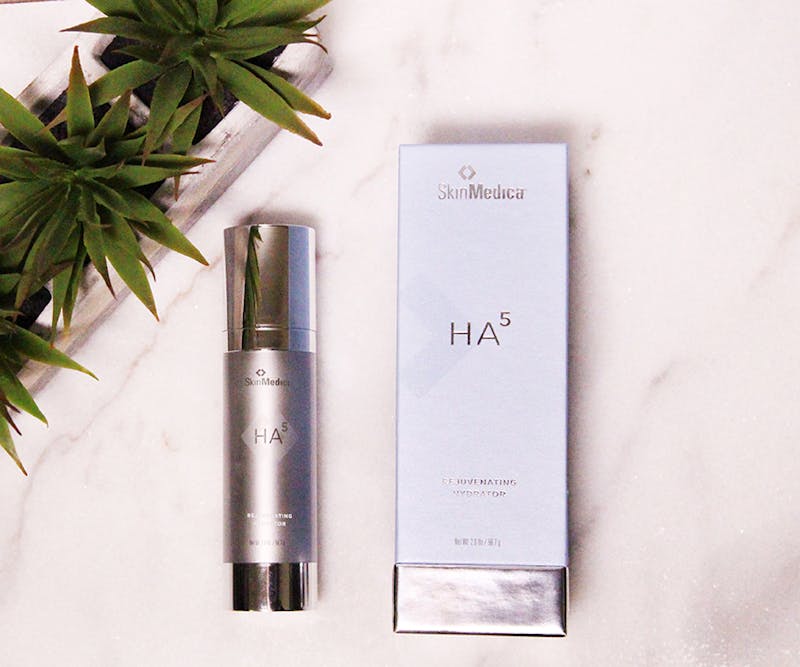 With age, skin loses its natural hyaluronic acid content and subsequently experiences a loss of hydration. Being able to hold 1000 times its weight in water, it holds potent anti-aging power.
What is Hyaluronic Acid?
Hyaluronic acid acts as an intense moisturizer, efficient dermal filler, and even effective medical solution for joint conditions. Technically known as a glycosaminoglycan, hyaluronic acid or hyaluronan is a naturally occurring substance found primarily within skin's dermis and in fluids surrounding the eyes and various joints. Hyaluronic acid is known for its ability to retain massive amount of water—it can hold six litres in just one tiny gram. As skin ages, the body's natural production starts to fade. Combined with loss of collagen and other proteins. Increased skin laxity and the formation of fine lines and wrinkles. Either applied or injected, hyaluronic acid helps skin to retain water, giving it a healthier youthful volume and moisture content.
How do you use Hyaluronic Acid?
At Guelph Facial Plastics, we utilize hyaluronic acid's power in two fundamental ways: as a dermal filler and as a hydration booster. When used as a dermal filler it can effectively plump up, or "fill" a certain area of the face. Guelph Facial Plastics' Dr. Matthew Brace uses Juvederm and Restylane products as facial fillers to soften fine lines and wrinkles, to create a defined jawline, volumize lips and cheeks, and fill in sunken areas like the temples. Naturally present in the skin, hyaluronic acids are safe, reversible, and last approximately six to 12 months. Having smoothing and hydrating properties with low molecular weight that allows it to sit under skin comfortably. While able to provide immediately noticeable results.
---
Let Us Be Your Skin Care Experts!
[gravityform id="3″ title="false" description="false"]
---
With its ability to visibly boost hydration on even the most sensitive skin types. Hyaluronic acid acts as the perfect base for serums, ointments, creams, or intensive masks. At Guelph Facial Plastics we offer a large variety of scientifically formulated and clinically proven products from SkinMedica including the HA5 Rejuvenating Hydrator. With five different formulations of highly concentrated hyaluronic acid. HA5 provides an immediate smoothing effect on skin with lasting hydration benefits. Over 91 percent of users felt their skin was "more refreshed" and "moisturized" after using HA5 twice daily for an eight week period. By supporting the skin in replenishing its own hyaluronan levels, your skin will feel naturally younger.
The life of hyaluronic acid topical products is less than a day. So it's essential to remain consistent with your skin routine to reap the benefits.
---
Book your free consultation at Guelph Facial Plastics to learn more about the transformative power of hyaluronic acid.