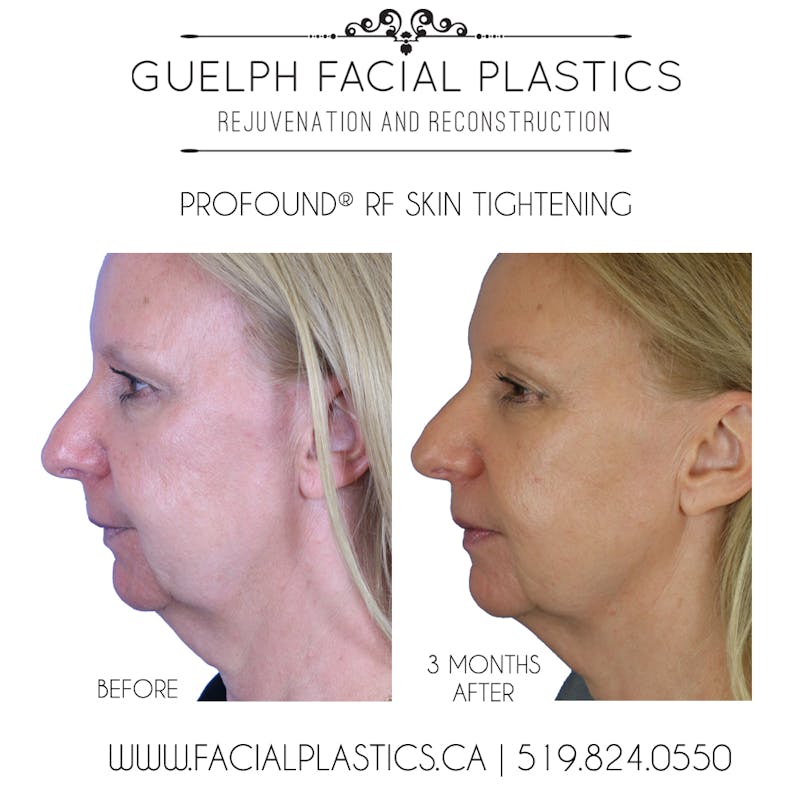 What if we told you could achieve facial rejuvenation, without any surgery or excessive downtime? With Syneron Candela's advanced Profound device Dr. Brace now offers patients an advanced micro-needling treatment—without the need for surgery.
What is Profound?
Profound is a genuinely unique handheld device that is clinically proven to recreate the essential building blocks of the skin: collagen, elastin and hyaluronic acid. The natural production of these elements decreases as we get older, giving way to signs of ageing like fine lines, wrinkles, and sagging skin. Each of these signs can be effectively improved with Profound's two treatment heads (SubQ and Dermal)
Improvements include:
Lift: Drooping areas of the face are lifted, such as the brow, cheek, eyes, jowls and neck.
Contour: Sagging or loose skin along the chin and jawline is tightened to create a more contoured appearance.
Smooth: Plumps the skin from the inside out to correct an uneven skin tone. Regenerates skin's natural collagen, elastin and hyaluronic acid production in just one treatment. Wrinkles and fine lines are significantly reduced.
---
How does Profound work?
Profound works through the use of two types of energy: temperature controlled radio-frequency (RF) and fractional RF. Each accomplishes the same task—stimulating neocollagenesis (collagen), neo-elastogenesis (elastin) and hyaluronic acid—but in different dermal layers. With temperature controlled RF, five pairs of electrode fitted micro-needles deliver the energy into the skin's dermal layer. This creates a controlled fractional injury that stimulates new collagen, elastin and hyaluronic acid, without disrupting the epidermis (surface layer).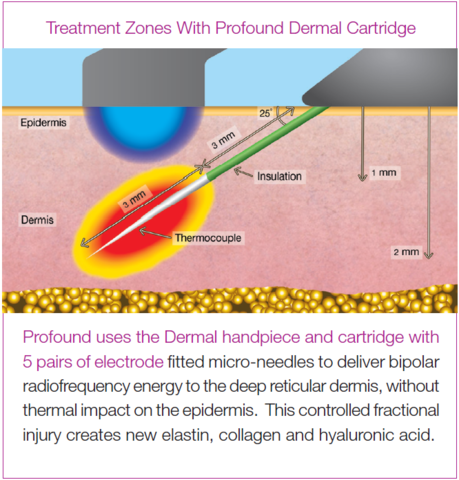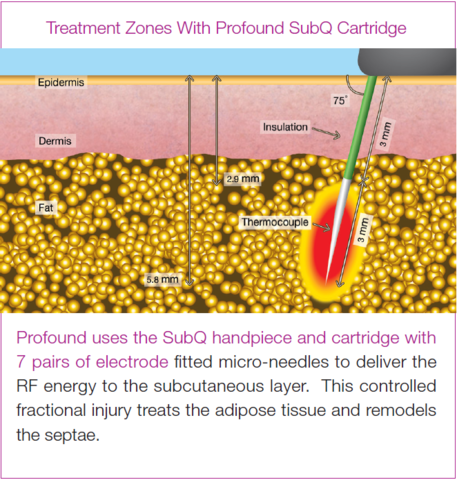 ---
[WPSM_AC id=917]
---
If you're not ready for facelift surgery, Profound could be your answer. To learn more, book a free consultation with Dr. Brace today.