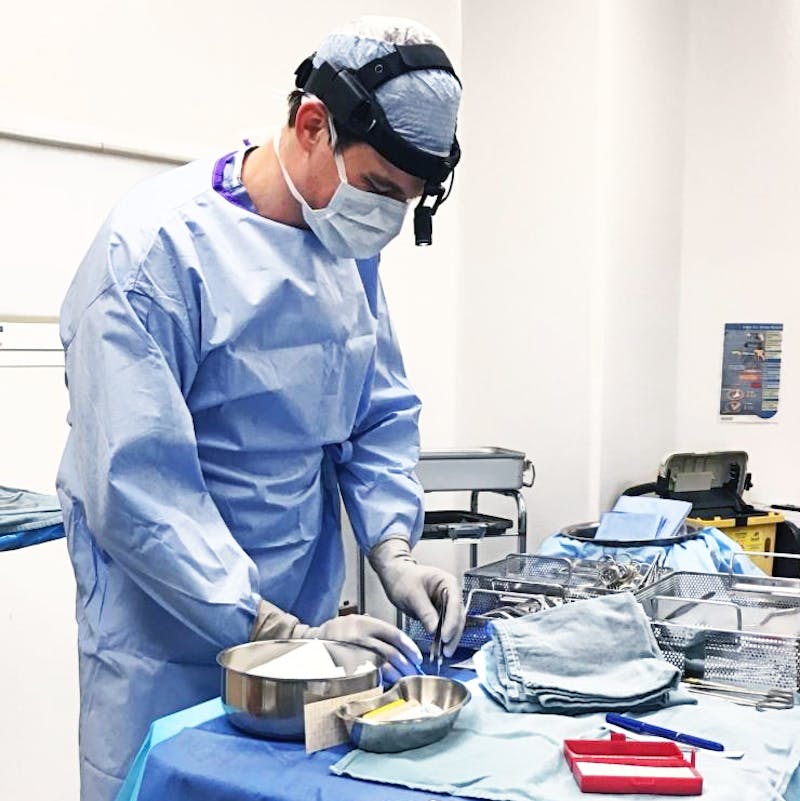 Hint: it's nothing to do with the synthetic polymer.
Like most words in the English language, plastic surgery was derived from a Greek term: plastikos. Plastikos means to mould or shape something and therefore has nothing to do with the modern day plastic that most of us think of.
Nearly 200 years ago, German doctor Carl Ferdinand von Graefe coined the term "plastic surgery" to describe the reshaping of body tissue.
---
plas·tic sur·ger·y
noun
A surgical specialty that is dedicated to the reconstruction of facial and body defects due to birth disorders, trauma, burns, and disease.
cos-met-ic sur-ger-y
noun
Involving or relating to treatment intended to restore or improve a person's appearance.
---
These terms are often interchanged despite their different meanings and purposes. Cosmetic surgery focuses on appearance while plastic surgery focuses on correcting defects and functionality.
In World Wars I and II, the term plastic surgery or reconstructive surgery was used to describe the surgery soldiers required due to burns, missing limbs and facial reconstruction. Once doctors perfected the technique to reconstruct trauma defects, a whole new world of perfecting the human body opened up. Today, when most people think of plastic surgery they immediately think of nose jobs, breast augmentations or the Kardashians.
The following are treatments categorized into plastic and cosmetic surgery by the American Board of Cosmetic Surgery, a trusted source. Dr. Brace scored the highest mark when completing the American Board of Facial Plastic and Reconstructive Surgery examination and finished first among all surgeons on the Certifying Examination—the examination that sets the bar for facial plastic surgeons around the world. For this, he earned the prestigious Jack R. Anderson Award for Scholastic Excellence.
---
Plastic Surgery Treatments:
Blepharoplasty (Surgery of the Eyelids)

Facial Scar Revision

Mentoplasty (Surgery of the Chin)

Otoplasty (Surgery of the Ears)
Rhinoplasty (Surgery of the Nose)

Rhytidectomy (Surgery of the Face)
---
Cosmetic Surgery Treatments:
Facial Contouring (Chin or Cheek Enhancement)

Facial Rejuvenation (Facelift, Eyelid Lift, Neck Lift, Brow Lift)

Skin Rejuvenation (Laser Resurfacing, Botox®, Filler Treatments)
---
At Guelph Facial Plastics, the goal is never to make our patients look unnatural or plastic. Dr. Brace and his team aim to help patients feel confident in their skin by making subtle changes with expert technique. To learn more about Dr. Brace's expertise and training as a head and neck surgeon and facial plastic surgery, click here.
[foogallery id="853″]
---